Xiaomi has begun to promote the imminent release of the 13 Ultra with tantalizing details about its rear camera mega-hump and how it may be an improvement over that of the preceding 12S Ultra. However, the Sony IMX989 will be supplemented by at least three additional 50MP lenses in the more recent model. In addition, they will be exclusive to the 13 Ultra upon release.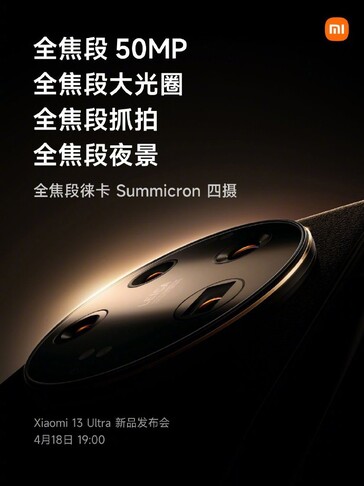 The CEO of Xiaomi, Lei Jun, has just made the strongest indication yet that the 13 Ultra will indeed début with the same camera bump as its predecessor, the 12S Ultra. In contrast, the next-generation enormous round module is now officially endorsed to launch with four 50MP Leica-branded cameras with large apertures.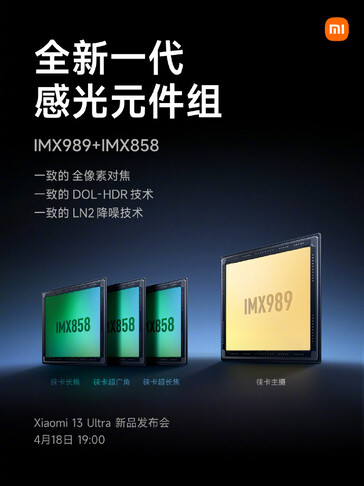 Xiaomi promotes the 13 Ultra's four rear cameras prior to their release.
As before, only one of these will be an IMX989 model. However, even this sophisticated sensor may not be able to compete with the advent of the IMX858. This Sony sensor will be introduced three times in the 13 Ultra as a backup for the 1-inch primary camera.
On its unveiling, the new CMOS is expected to demonstrate its capabilities as an ultrawide-angle, 3x, and 10x lens simultaneously. Regardless, Xiaomi has disclosed that all four will "support capture, night scene photography, and 8K video." Lei Jun, commenting on Weibo from a 13 Ultra, also claims that they will provide a "professional" experience with a "full focal length" per camera.
When it debuts in April 2023, the Xiaomi 13 Ultra is expected to give the triple-50MP OPPO Find X6 Pro a run for its DxOMark ranking.